COFFEE & APPLE DUMPLINGS
For almost 40 years, Graaf Floris has been known for its coffee with a hot apple dumping. Our organic coffee, which carries the FairTrade quality mark, is still served with the familiar glass of water. In addition to the traditionally prepared apple dumplings, you can also choose from apple dumplings and an assortment of delicious pastries.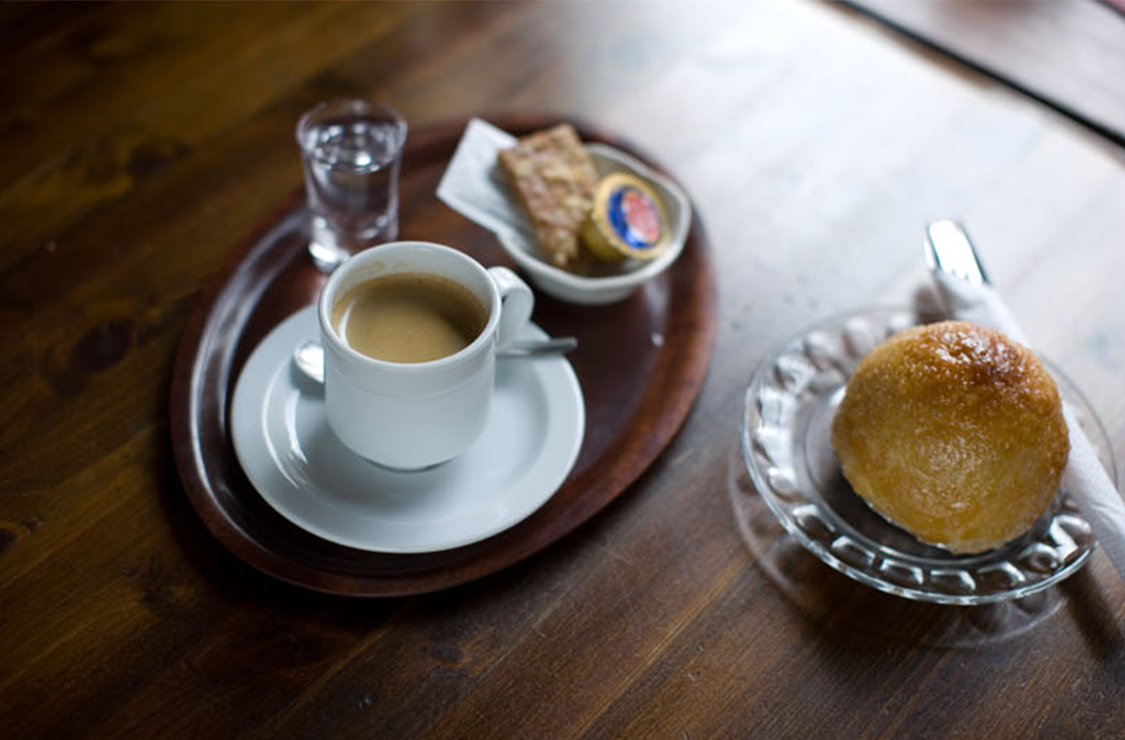 As the Dutch Poet, Ada Cathcart-Benting rightly pointed out:
"Het is goed verpozen daar aan de grachten met appelbol en mijn gedachten."
(Translation: "It's nice to have a break at the canals with apple dumplings and my thoughts.")
Coffeecart
We have an extensive range of organic teas and we also serve fresh mint tea. Treat yourself to an extra Irish or French coffee prepared in the traditional way (see our Luxury Coffee Menu).
Opening hours kitchen:
Daily
| | |
| --- | --- |
| lunch | 12:00 – 16:00 |
| diner | 17:00 – 21:30 |
| Sunday | 17:00 – 21:30 |