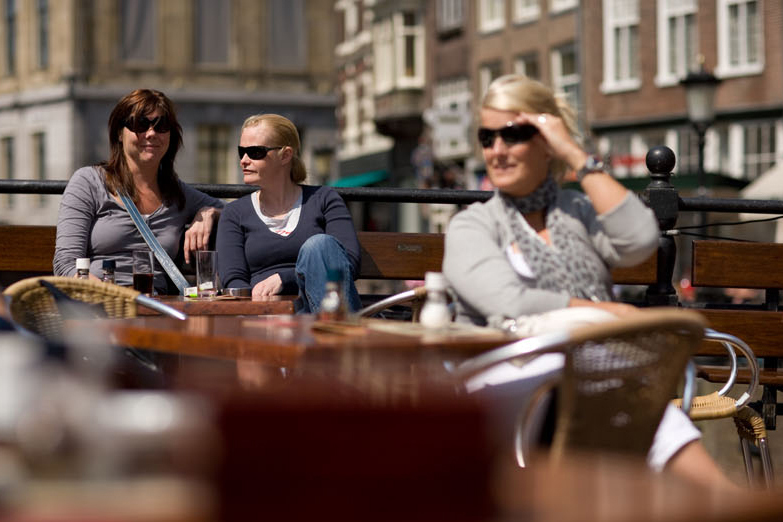 Our chefs are inspired by French and Dutch cuisine, but also create surprising dishes from other regions. Quality is paramount, and they work with only the finest products.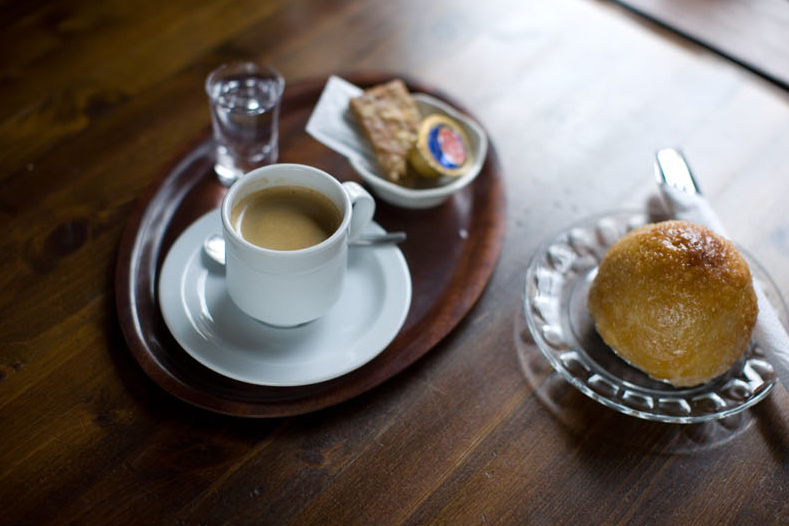 The Dutch word "Graaf" means "Count". For almost 40 years, Graaf Floris has been known for its coffee with a hot apple dumping. Our organic coffee, which carries the FairTrade quality mark, is still served with the familiar glass of water.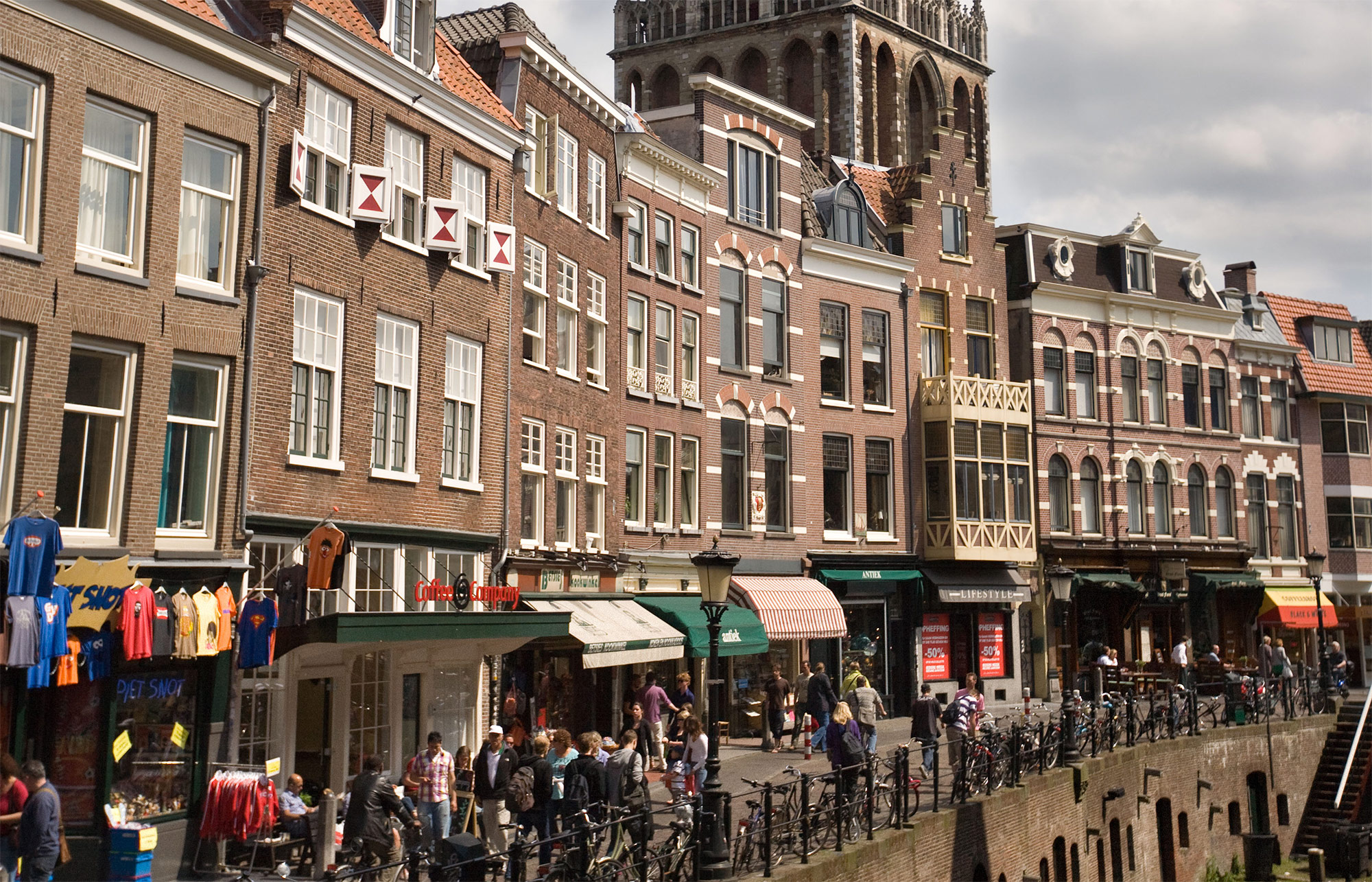 Utrecht is almost 2,000 years old and was first created as a Roman fortress on the banks of the Rhine. It then formed the northern border post at a fordable location (Utrecht) downstream. The old Dutch word for downstream is "uut".
Graaf Floris is situated in one of the most beautiful locations in the centre of Utrecht city, the Vismarkt, located on the Oudegracht between the Dom Tower and the Town Hall.
Our historic building is a pleasant place to visit, and has a spacious terrace that covers a large part of the Kalisbrug, a bridge that was completed in 1656. Here you have a beautiful view of the busy Oudegracht, the Dom Tower and the Town Hall, while you enjoy a good cup of coffee with a warm apple dumping, known throughout the country.
You can also choose a dish from our lunch menu. In the evening you can enjoy a carefully prepared dinner. We also serve a daily special and a 3-course dinner, which is adapted to the season and changes weekly.
Our building dates back to 1896, with the underground cellars built in the 11th century on the foundations of the Lofen Palace, which lies within the boundaries of the Castellum, once built by the Romans. Graaf Floris is a family business that has been operating since 1973, and offers all visitors a welcoming and pleasant stay.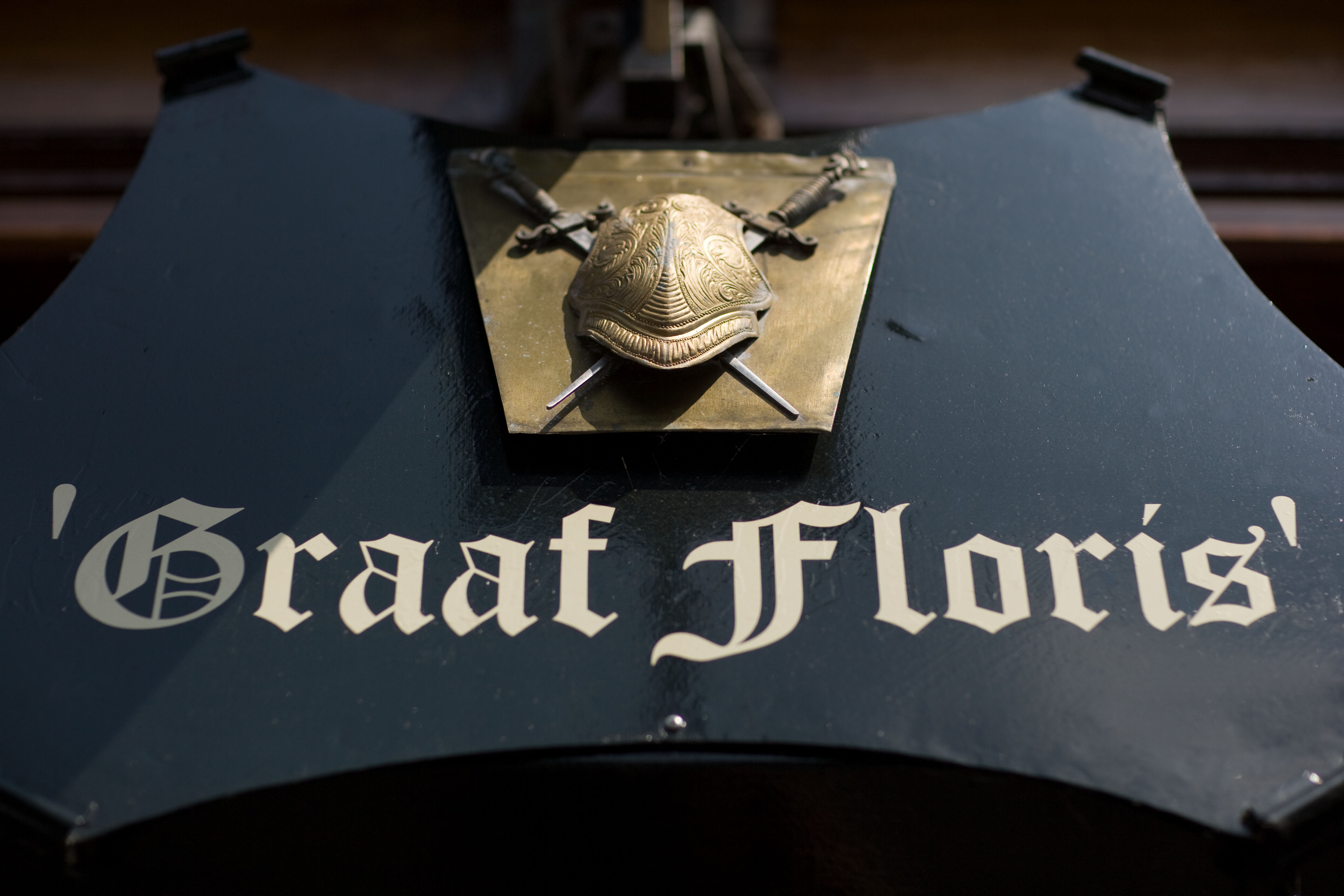 Contact information
Vismarkt 13, Utrecht
030 2314996
info@graaffloris.nl
Opening hours
| | |
| --- | --- |
| Monday | 9.30 – 20.00 hr |
| Tuesday | 9.30 – 22.00 hr |
| Wednesday | 9.30 – 22.00 hr |
| Thursday | 9.30 – 23.00 hr |
| Friday | 9.30 – 23.00 hr |
| Saturday | 9.30 – 23.00 hr |
| Sunday | 9.30 – 20.30 hr |
You can pay with us with pin, chip and creditcardsU
Contact information
Vismarkt 13, Utrecht
030 2314996
info@graaffloris.nl
Opening hours
| | |
| --- | --- |
| Monday | 9.30 – 20.00 hr |
| Tuesday | 9.30 – 22.00 hr |
| Wednesday | 9.30 – 22.00 hr |
| Thursday | 9.30 – 23.00 hr |
| Friday | 9.30 – 23.00 hr |
| Saturday | 9.30 – 23.00 hr |
| Sunday | 9.30 – 20.30 hr |
You can pay with us with pin, chip and creditcardsU